Considered a true Chicago Grill, Shor is famous for steak and seafood, in an elegant casual ambiance. What a lovely lobby's decor of modern look, that has an earthy feel!
Shor offers a great breakfast buffet, in a contemporary setting. Food was delicious and service was outstanding. I would say the restaurant pretty much fulfills the Hyatt standard.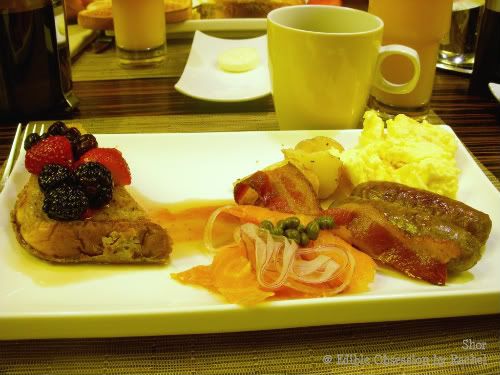 Breakfast at Shor
Shor Chicago Grill:
Hyatt Regency McCormick Place
2233 South Martin L. King Drive
Chicago, IL, 60616
(312) 567 1234

After good breakfast, off we went to the Harry Potter Exhibit, at the Museum of Science and Industry !!