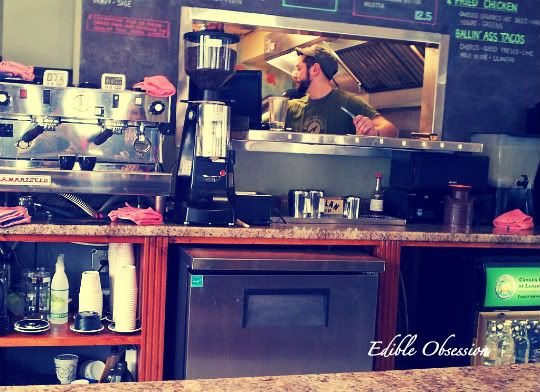 Text messaging from my friend, Jill, ..... "Best new restaurant; Fork in the Road in Lansing, where Oakland and Saginaw meet. It is a total hipster artisan diner. All fresh seasonal food. Send out the Edible Obsession team to check it out!" ... No doubt it has to be one of the best places in town to eat. Jill and her husband exchange cooking tips and eatery info with me from time to time, their recommendation has never failed me. I finally made it there with my food buddy - my partner in crime, Lynne, last Saturday. Here's what we had: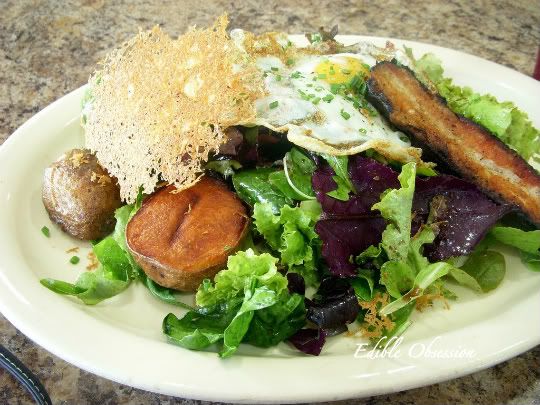 I had
Grower's Choice
, and loved every bits of it!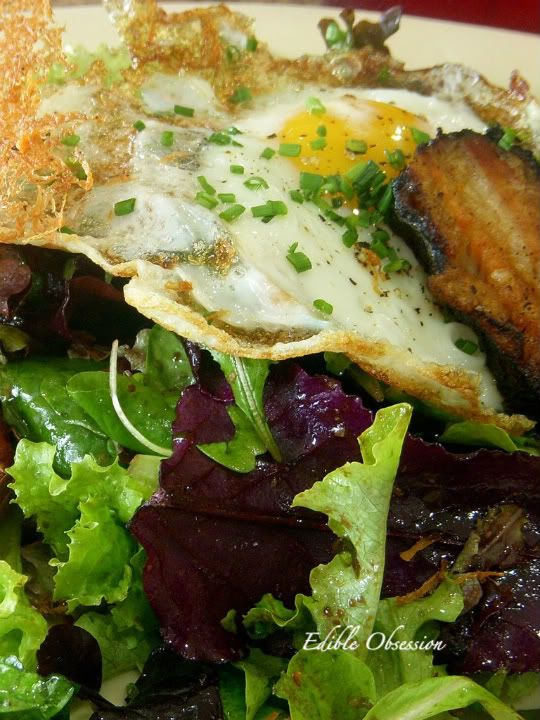 Grower's Choice: Pork Belly, Fried Egg, Smoked Potato, Percorino, Chive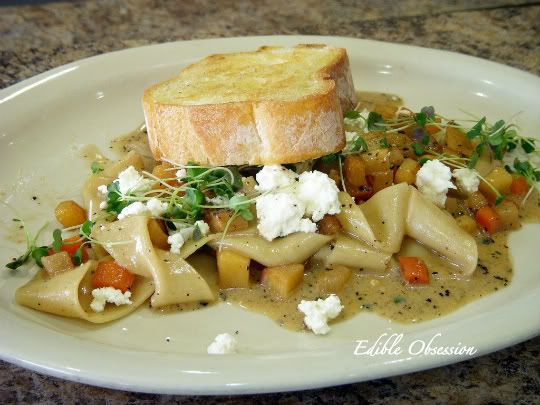 Vegetarian dish for Lynne was
Parpardelle
. Nothing was left in her plate, I believe she loved it! I took a bite and it was very good, so delicious!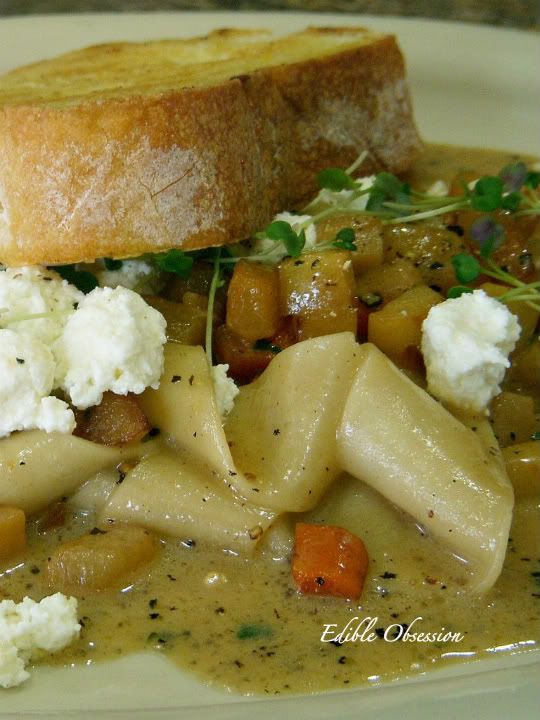 House-made parpardell with an assortment of delicious root vegetables.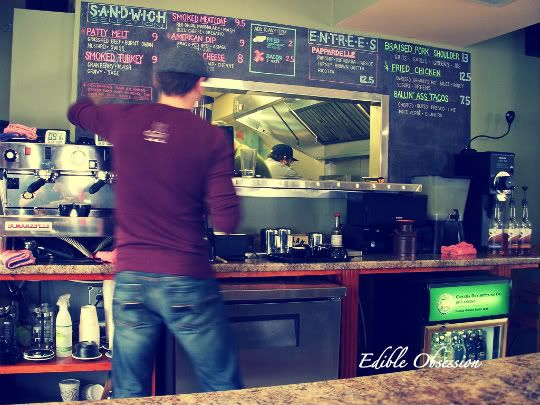 I can't wait to go back for more great food. Kudos to chef Jesse Hahn, sous chef Ben Ackerman, and their staff - for their passion to serve excellent food and support locals. Lansing area needs a unique eatery like this. Keep your playful and exciting menu coming, we love it!
"Fork in the Road Local Artisan Diner is a Westside neighborhood restaurant focused on utilizing locally sourced ingredients, prepared simply with passion and integrity."
Fork In The Road:
2010 West Saginaw St.
Lansing, MI 48915
(517) 5803556