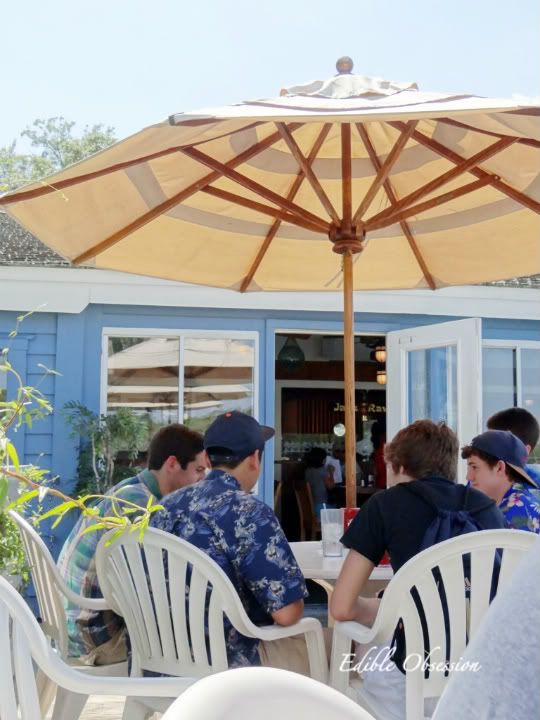 We sat outside on an awesome deck, and enjoyed the beautiful weather. The view overlooking the cove was very nice.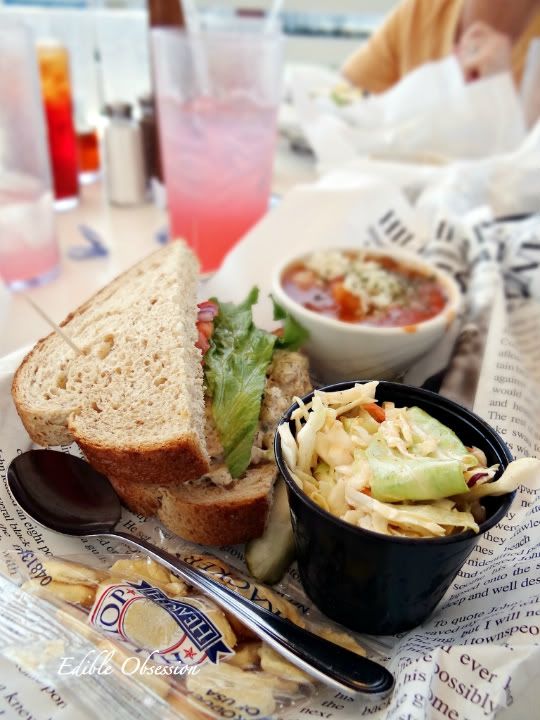 I had calibougue shrimp salad sandwich, shrimp fest gumbo, and coleslaw. It was fantastic!
Salty Dog Fish po' boy, served on toasted hoagie roll, was quite a popular choice.
My friend, Jim, said it was one of the best fish & chip he's ever had! 
As far as tourist things to do on HHI, visiting The Salty Dog Cafe is sure top of the list. And of course, we all bought their t-shirts :)