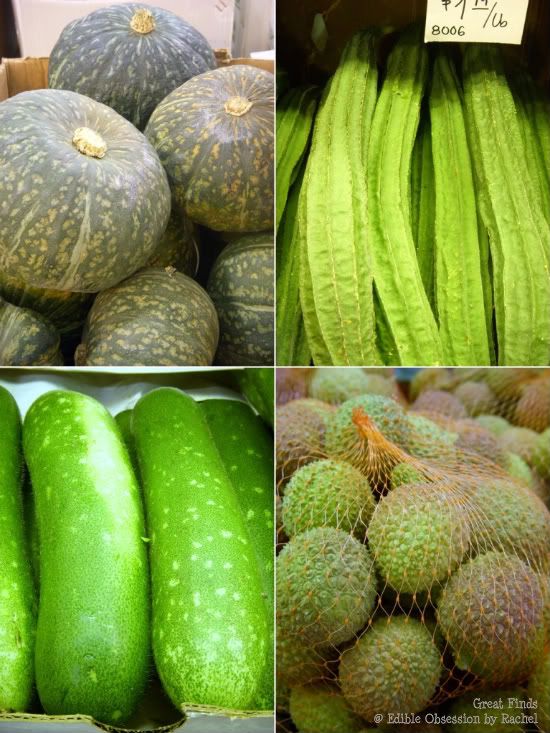 Kabocha

Squash
(top left)
: Also known as Japanese Squash, or Japanese Pumpkin. It has an exceptional naturally sweet flavor, even sweeter than
butternut squash
. Its texture and flavor are similar to a pumpkin and a sweet potato combined. It is a common ingredient in vegetable tempura, and also makes a great soup.
Chinese Okra
(top right)
: Also called
Angled
Luffa
, or Sponge Gourd. It is a good squash to add to soup or stir-fried dishes. Since the meat of this squash is very
absorbent
, it takes on the flavors of other ingredients as it cooks. Peel and cut into small piece to use.
Fuzzy Squash
(bottom left)
: Also called Hairy
Gourd
, or Hairy Squash. Mild flavor. Great for stir fry.
Lychee
(bottom right)
: (Litchi,
Lichee
,
Lychee
Nuts,
Lichee
Fruit) When the skin is peeled off, inside is the Lychee's crisp juicy flesh in white or pinkish color -- translucent and glossy like the consistency of a grape, but the taste is sweeter.
Lychee
is high in the antioxidant Vitamin C and the essential mineral Potassium.